_
Holloman Custom Drums is a family business based in Toledo, Ohio. We, Bob and son Rob, build stave and segmented shells by hand, one at a time. Each shell has a uniqueness of its own. We try to have a few drums on hand for demonstration purposes, but we prefer to build a drum after speaking with our clients. We do not take "special orders" because all of our orders are special. Sound is very subjective, and your preferred sound may not be considered the norm.
Stave shells are comprised of vertically oriented pieces of wood joined with precision angles to form a ring --think of a barrel. After the shell is glued, it is turned on a lathe and then sanded before the finish is applied. This method of construction provides multiple benefits.
Compared to a ply shell there is very little glue; glue does not resonate sound waves as well as wood. The other major benefit is the orientation of the grain. A stave shell is much less likely to go out of round and is very stable.

Segmented shells have horizontal grain pieced together like bricks. The precision angles form a ring like the stave drums, and the shells come out looking to resemble the all famous butcher block drums. These drums still have a fraction of the glue required to build a ply shell.
By selecting the wood species, shell size, finish, and hardware, our customers get the drum they want.
Don't settle on a cookie cutter drum off the shelf. Talk to us and see what we can do for you.
If you prefer to build your own drum, we can supply the shell. Please contact us and we will be happy to quote you on the price of a shell.
Just let us know the size and species.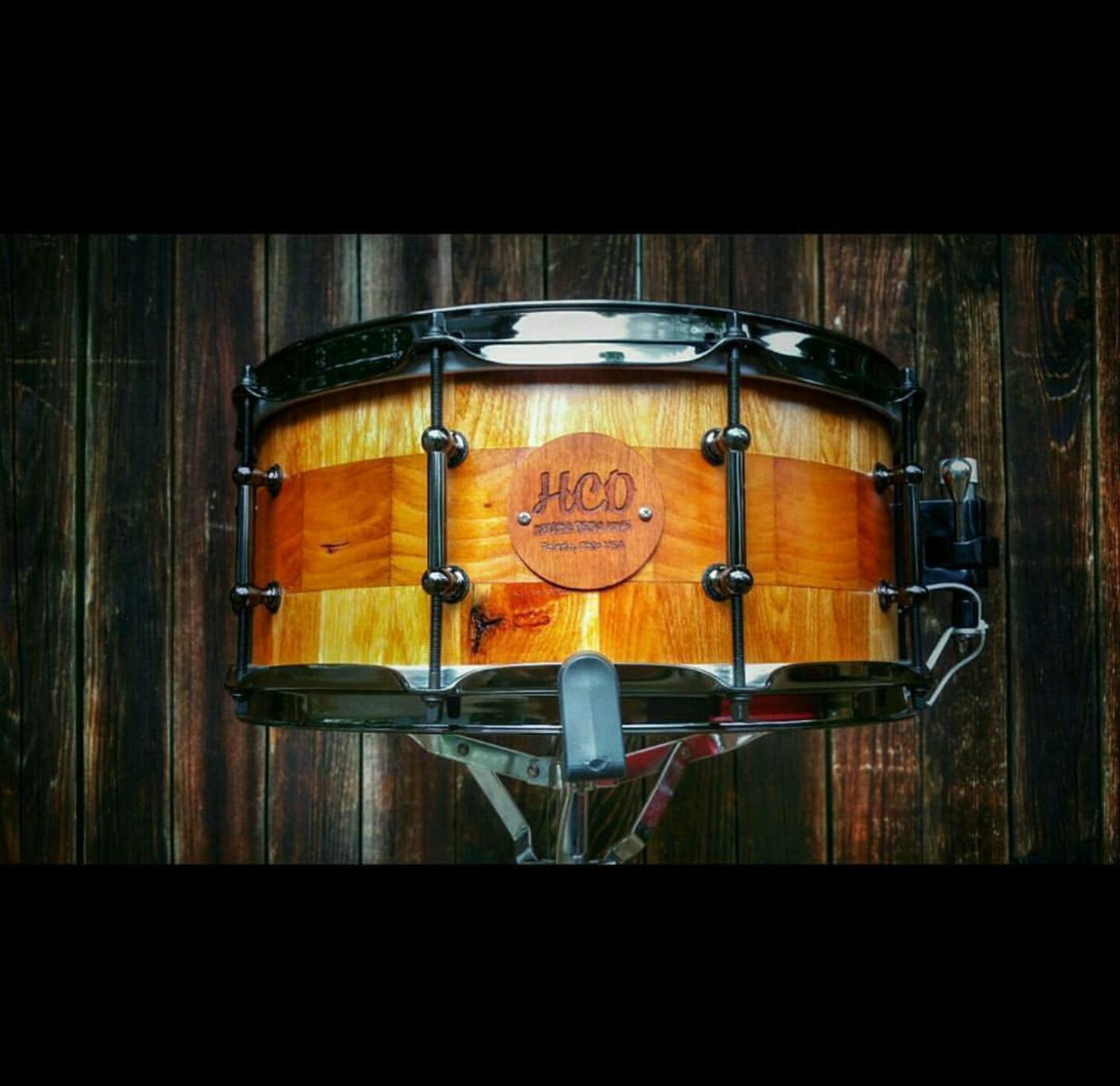 Rise Up Interview

Snare Geek Review

Drummers Guide 2 Gear (DG2G.com) Review

Columbus Pro Percussion Interview
2014 Snare Drum Olympics Review